This merchandise is sold through Zazzle.com with a small portion of the proceeds supporting ISRID. By following the link, you will see that there are several options to choose from (i.e. style, color options, women's or men's, etc). Please consider purchasing items and display your pride in ISRID while simultaneously showing financial support; it's a "win-win" opportunity! If you browse the Zazzle website and discover other items of interest, please contact the website and we will pass your request on to the Fund Raising Committee for consideration. Thank you!
For these and many more items, please visit our Zazzle Page.
ISRID Mens Tshirt
by
IowaStateRID
Browse zazzle for a different
shirt
zazzle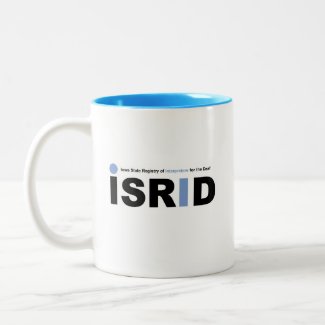 ISRID Coffee Mug
by
IowaStateRID
Learn
ways to make money as an artist
on Zazzle.